Design internship with Multidisciplinary Design Program (MDP) within College of Engineering
Created posters and graphics for over 40 project teams sponsored by companies, non-profits, 
and faculty research teams
Incorporated university, program, and individual company brands to develop identities for over 40 semester long projects.
Developed strategies, delivered presentations, and pitched ideas for marketing, social media, project recruitment, and user experience.
Individual Project Posters
Created to display project information, areas of focus, and likely majors. 
Developed consistent brand elements across all materials while incorporating individual sponsors, project topics, logos, and MDP branding.
Company representatives & faculty, speak to potential students for their projects.
Created project thumbnails and other graphics for website UI 
to work with project posters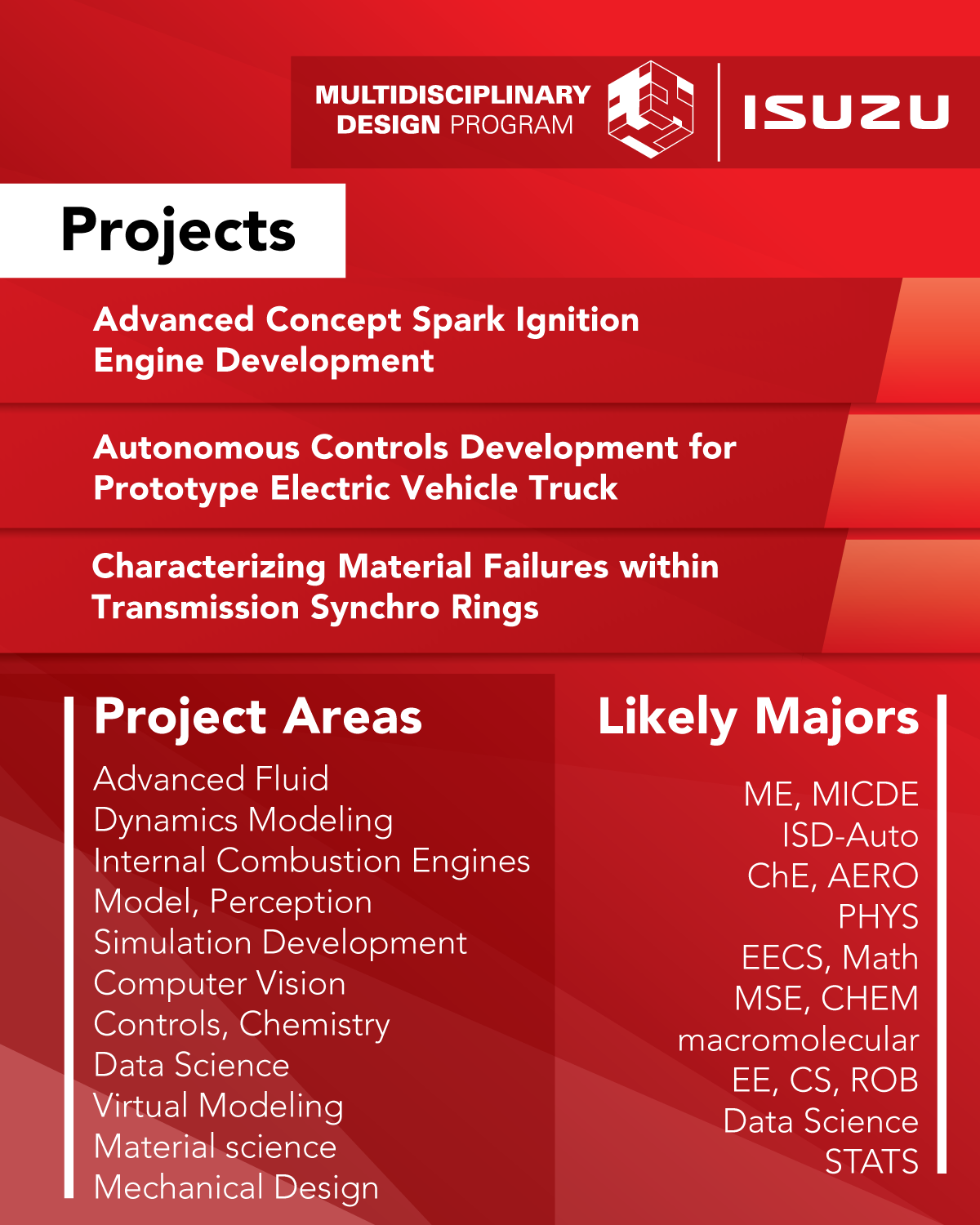 Created print media for event promotion
12' x 4' Banner hung in main hall of common building
Infographic designs including schedules and event information created to be handed out at DEED event
Created 2 page summary of program including timeline infographics, cost breakdown, and benefits to sponsors, to be sent to potential employers or faculty interested in sponsoring a team.